Activities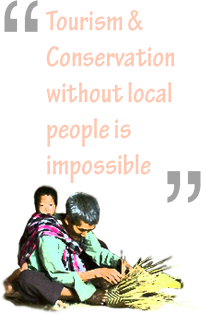 Dooars & Bhutan Circuit
Dooars is a long stretch foothill forest going upto the Assam border in the east. This area boasts of the most unique natural and cultural diversity with Garumara National Park, Chapramari Wildlife Sanctuary, Baikanthapur Forest Division, Jaldapara Wildlife Sanctuary, Buxa Tiger Reserve and more than 40 ethnic groups in the tea garden lines and forest villages originating from Assam, Bhutan, Bihar, Orissa, Sikkim, Nepal and Bangladesh. This whole area joins with Bhutan in the North and act as entry points and hence the name Duars (doors in English).
All rights reserved [actnowornever.org]. Best viewed with Google Chrome in 1024x768 pixels resolution.
Created & Cared by Techno Developers Group.